Set Up Sky TV In Europe In Just 3 Simple Steps…
 1 – Place an order with us

2 – Set up your equipment

 3 – Get in touch and we'll activate your package
HD Sky TV abroad and 4K ultra HD options are now available. Sky cards can be purchased individually or with a digibox. Sky TV In France  View Our Range of Products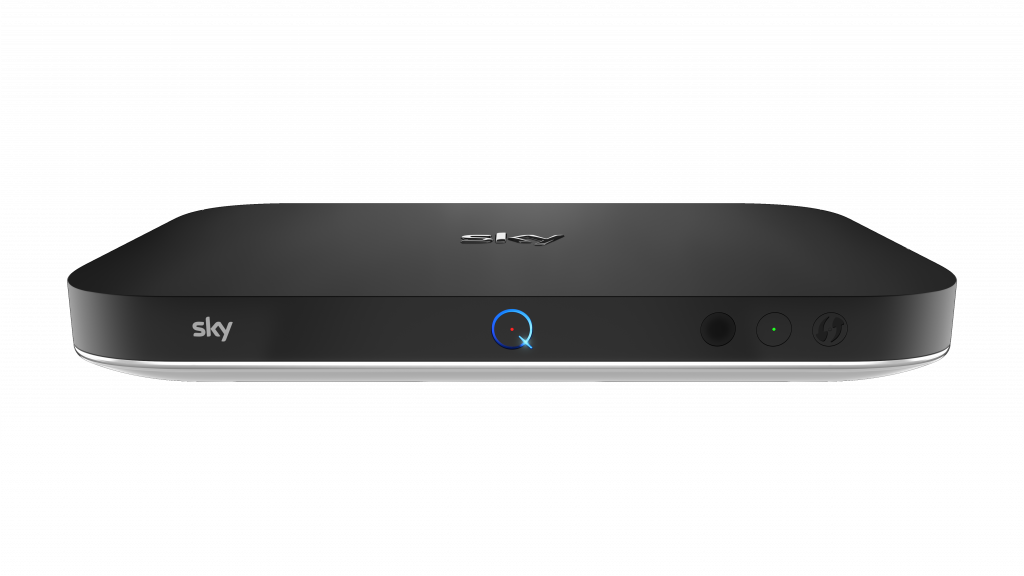 £349 Sky Q System UHD TV
Sky Q 2TB System is now available for just £349. Sky Q Full 4K ULTRA HD viewing is now available for the first time outside of the UK. (Monthly subscription required). Order Sky Q Today

Sky Sports The Home Of Premier League Football and F1
Watch over 300 Live football games and the full Formula 1 Season with GetUKTV. Wherever you are in the World enjoy Sky TV Abroad.
Order our Sky UK abroad subscription package now available throughout Europe. English satellite television in Europe is now more popular than ever and Sky TV is the premier provider. Over 400 English speaking satellite channels are awaiting you as well as hundreds of apps like BBCiPlayer, ITV HUB, Netflix, Disney + and more…
GetUKTV provide a state-of-the-art service for customers to view Sky UK satellite television abroad. Countries where our service operates include Germany, Spain, Norway, Switzerland, Austria, Italy, Sweden, Belgium, France, Luxembourg, Netherlands and more. This is a legal and direct Sky TV subscription in the UK which manage for you. This differs to IPTV in that the service is fully legal and Sky receive your subscription. Sky accept any VISA or MasterCard. Customers are direct subscribers of Sky TV and have a subscription from Sky directly. GetUKTV manage the subscription for you. The customer support is provided by GetUKTV.
UK address or UK credit / debit card is not needed, we manage everything for you.
If you are looking for a larger range of options please check out Skycards.eu.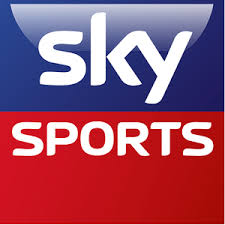 Sky Sports in Europe
The Sky Sports package offers eleven sports channels, including the dedicated Premier League channel which will show 130 games per season. This package includes everything from Formula 1 to the NFL, meaning you can enjoy the biggest and best sporting events from around the world.  Browse Sports Channels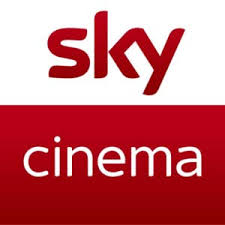 Sky Cinema Movies On Demand
Enjoy thousands of new blockbusters and award-winning classics at any time with Sky Cinema's incredible On Demand features. Sky Cinema offers a huge array of films including a new Premiere every single day. There will always be something for everyone in the family to enjoy. Browse Cinema Channels
7 Day A Week Support Service
At GetUKTV we always put the customer first. That is just one of the reasons why we are so proud of our experienced, efficient and friendly UK based support service. So in the unlikely event that you experience a problem, we're here to help. Whether you're looking to upgrade your package, update your payment details or simply discuss our products, our support call centre is available from Monday to Friday and we can be contacted via Email over the weekend. Get in touch! info@getuktv.com +44 2032 838 000
TV Available Throughout Europe
With GetUKTV.com you can enjoy the very best channels that Sky TV has to offer no matter where you're based in Europe. We offer every Sky package, from the groundbreaking shows on Sky Atlantic to the biggest, worldwide events shown live on Sky Sports. So whether you're watching Chernobyl on a tablet in Paris or browsing through Sky's extensive range of On Demand movies with a smart-television in Vienna, the opportunities are endless. With our help you'll never have to miss out on the TV that everybody's talking about, no matter where you're based in Europe.
UPS Courier Delivery
Here at GetUKTV we pride ourselves on our service and the simplicity of dealing with us. We want our customers to enjoy their experience with us. That's why we offer next day delivery on all Sky cards ordered before 3PM UK time. Moreover, the standard delivery on our digiboxes is an impressive two-three working days. Once set up we aim to activate your viewing within one hour of receiving confirmation that your viewing card has arrived. As a result of this it should take just three or four days to activate your Sky package. You won't find faster service anywhere else!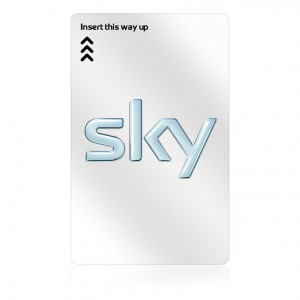 Cheapest Sky TV Card on the Web… Guaranteed!
£149 Sky Viewing Card
Sky Card Hosted Service
Here at GetUKTV we specialise in the supply of Sky UK TV set top boxes and, most importantly, Sky cards. A Sky Viewing card enables your digibox to receive the UK satellite channels that you love, no matter whether you're based in Spain, France, Germany or anywhere throughout Europe. Order a Sky card today to enjoy the fantastic Sky service with your own box, or should you wish to, you can browse through our wide selection of digiboxes, all of which come at a great price. Don't miss out on the best of British TV, sign up with GetUKTV today! Order a Sky Viewing Card
Sky Plus HD and Card
The DRX890 satellite digibox comes with 500GB of storage (250G of which can be used for recording) and built in WIFI, not to mention Sky's exclusive twelve months warranty. Simply connect this box to one of our premium VPN routers in order to access Sky's amazing On Demand content, including BBC iPlayer, ITV HUB and so much more. With no UK address needed this package couldn't be simpler. Just insert the included Sky viewing card into your box. Then register your package and then sit back, relax and enjoy Sky Sports in Germany, Sky Movies in Netherlands or Sky Box Sets in Denmark.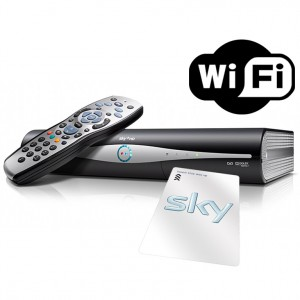 Sky Box and Viewing Card for just £199
Browse our selection of Sky boxes and cards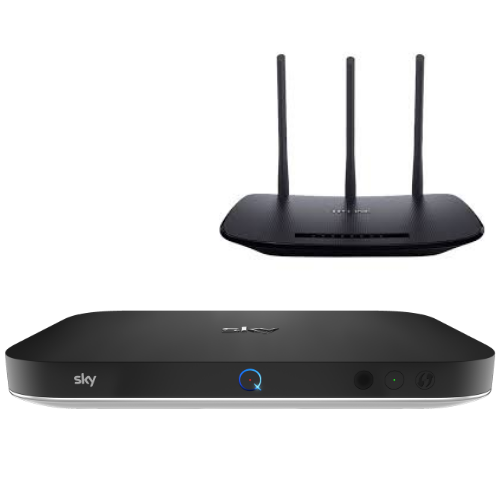 Order Sky Q for just £349
Sky Q System – 4K UHD
Experience the ultimate in 4K UHD British TV. Sky TV's newest and most advanced system offers a massive 2TB of recording space. Simply pair the silver Sky Q box with one of GetUKTV's very own advanced VPN router's in order to access hundreds of movies, box sets and more On Demand. With a Sky Q package the opportunities are endless, whether you want to watch BBC iPlayer in Switzerland, ITV Hub in Belgium or All 4 in Italy. With prices beginning at just £29, you can enjoy Sky's most premium package no matter where you're based. Order Sky Q Contact us today and a member of our team will be happy to help. All logos, products and company names are trademarks or registrations of their respective holders. GetUKTV is not authorised or affiliated with Sky TV. Contact Us Facebook Twitter Pinterest
If you are looking for a bigger selection of set top boxes, try our sister website Skycards.eu HERE.